Thomas and Percy's Submarine Splash
Splash into your very own adventure with exciting twists and turns along the way!
Join the Can-Do Submarine Crew on this brand-new flume ride, perfect for little Thomas & Friends fans!
Ride Facts:
Opened in 2023.
The first All Engines Go themed ride in Thomas Land
Safety Information:
Parents/Guardians are responsible at all times.
All guests must understand that they must remain seated at all times.
1 Adult and 1 Child OR 2 Children per boat.
Children under 2 years old are not permitted to ride.
Guests must be a minimum of 6 years old to ride unaccompanied.
Minimum height of 0.9m.
Guests under 1.2m must be accompanied by an adult.
Guests must be able to walk unaided.
Guests must be able to transfer.
Guests must secure all loose items of clothing/property before riding.
Bags can be taken on board and stowed in the foot-well or left with a non-rider.
Excessively long hair must be tied up.
Pushchairs/wheelchairs cannot be taken onto the ride and must be stored outside the ride perimeter.
Intoxicated guests are not permitted to ride.
Weight limit of 120kg per boat.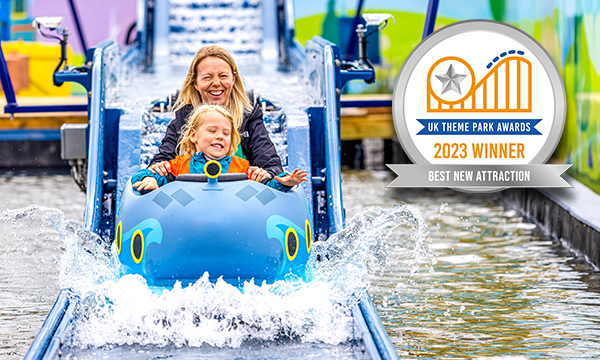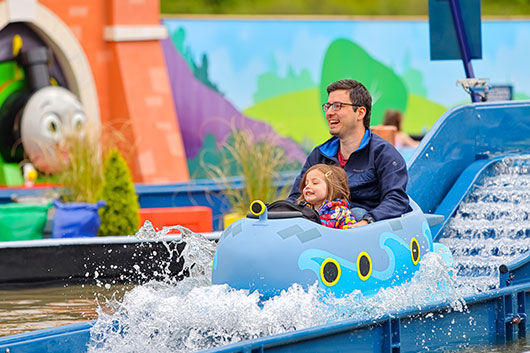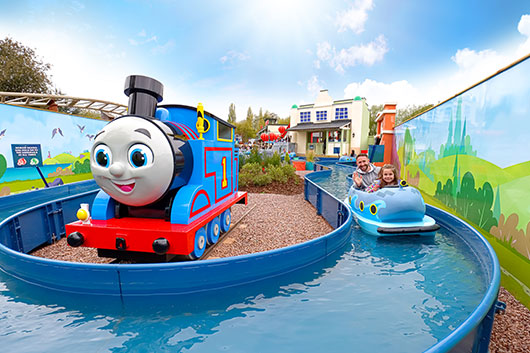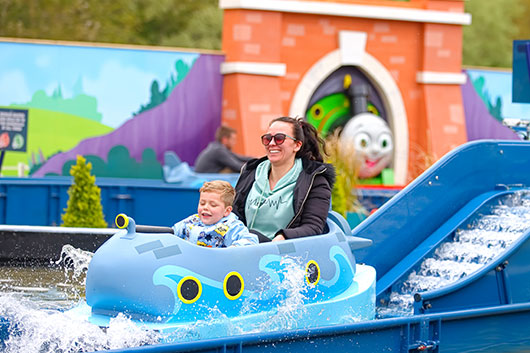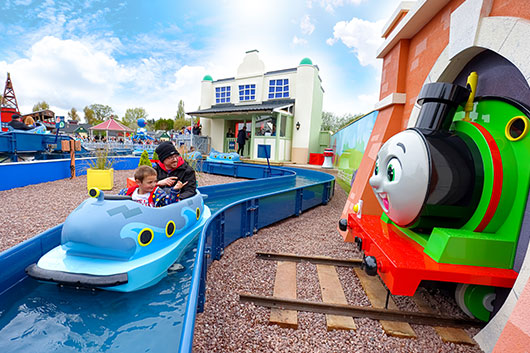 Height
For guests 0.9m and over
Height
For guests 1.0m and over
Height
For guests 1.1m and over
Height
For guests 1.2m and over
Height
For guests 1.3m and over
Height
For guests 1.4m and over
Ride type
Family Rides
Areas
Thomas Land