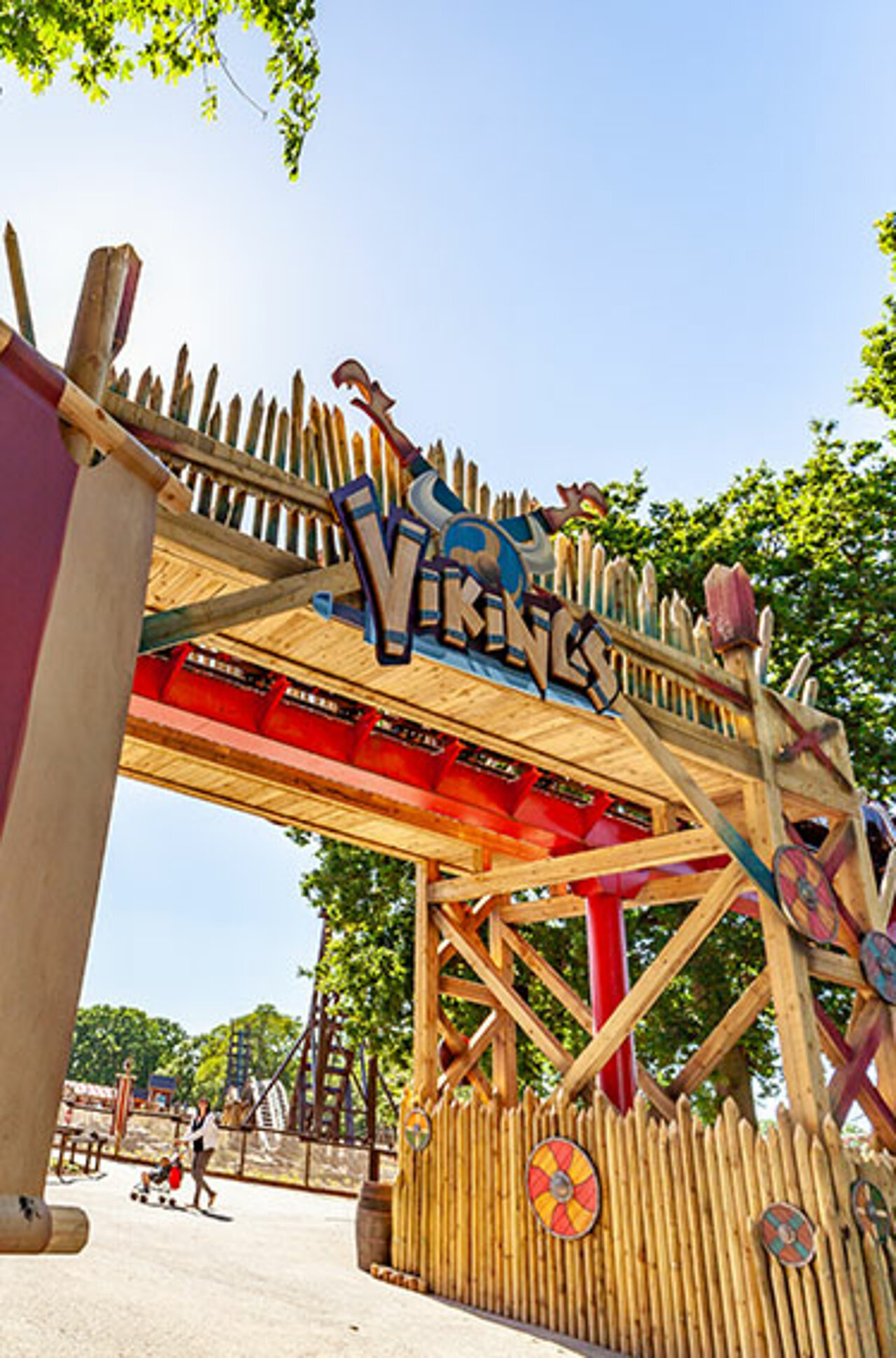 A whole land of discovery
Experience a whole new land of discovery in Vikings! Enjoy our all-new, exhilarating rides and attractions inspired by ancient gods and legends.
Are you brave enough to board Thor, our brand new Disk'O Coaster, and experience the ultimate weightless sensation? Or even take on Loki, the UK's first Zamperla Nebulaz, as you rotate in a fast-intermeshing orbit - the ultimate family thrill ride.
There's even something for your little explorers, as they ride Sleipnir through our brand-new training school - where they will learn how to ride the ancient mythical horse.
The whole family will love the Jormungandr - where they'll experience an epic voyage through Vikings onboard a rollercoaster.
Join us for unmissable fun! Book your tickets in advance to save up to 30%*
After a long day of fun, guests can refuel at the new Walhalla restaurant. Serving delicious BBQ pulled pork, an array of jacket potatoes and chipotle, peri peri and maple & bourbon chicken wings, it's perfect for feasting in true Viking style!
For anyone wishing to extend the fun overnight, guests can enjoy one of 10 brand-new Vikings-themed rooms at our onsite 4-star hotel. Featuring Nordic-inspired furnishings and traditional wooden panelling embellished with shields and paintings of distant Viking voyages, guests will be immersed in the mythical surroundings of legends for the evening, before waking up to feast like a Viking again and refuel for another day of fun and adventure in the theme park.