Introducing the Adventure Cove River Rapids ride.
The young and young-at-heart will be taken on a journey through a cartoon-style fishing port, on their very own boat around a rapids course, past vibrant painted shacks and seafarers.
Ride Facts:
Restrictions:
Minimum height to ride: 1.2m
Maximum height to ride: 1.96m
Anyone under the age of 14 must be accompanied by a responsible person aged 16 or over.
Guests MUST remain seated and hold onto the centre ring at all times.
Guests with missing limbs, please visit Guest Services before queueing.
Keep your arms and legs inside at all times.
Remain seated at all times.
No smoking.
No food and drink.
Secure all loose articles.
Do not ride if you:
Are an expectant mother
Have back or neck problems
Have high blood pressure
Have heart problems
Have recently had surgery or have existing health conditions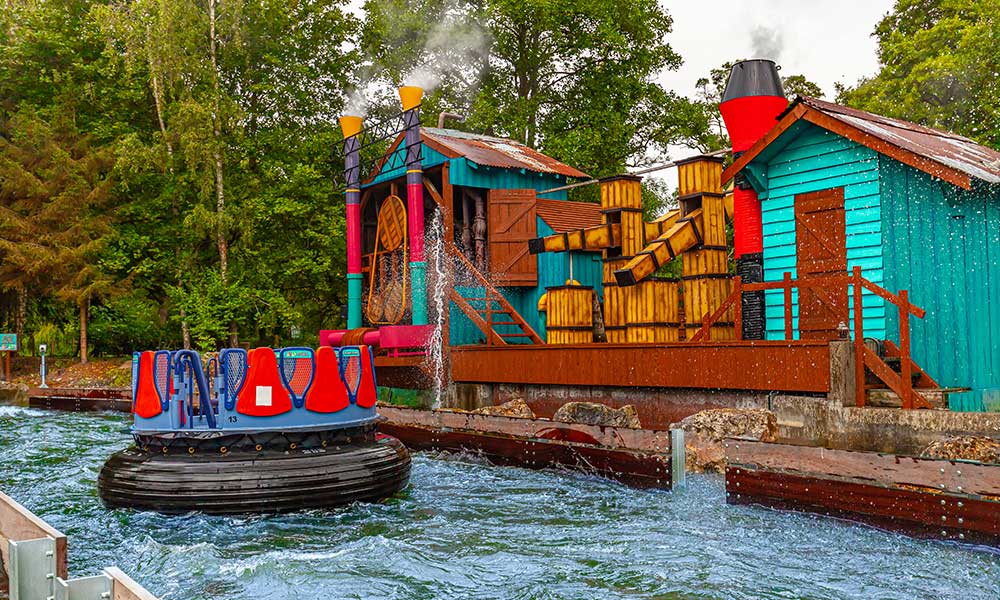 Ride type
Family Rides
Areas
Adventure Cove
Height
For guests 1.2m and over
Height
For guests 1.3m and over
Height
For guests 1.4m and over