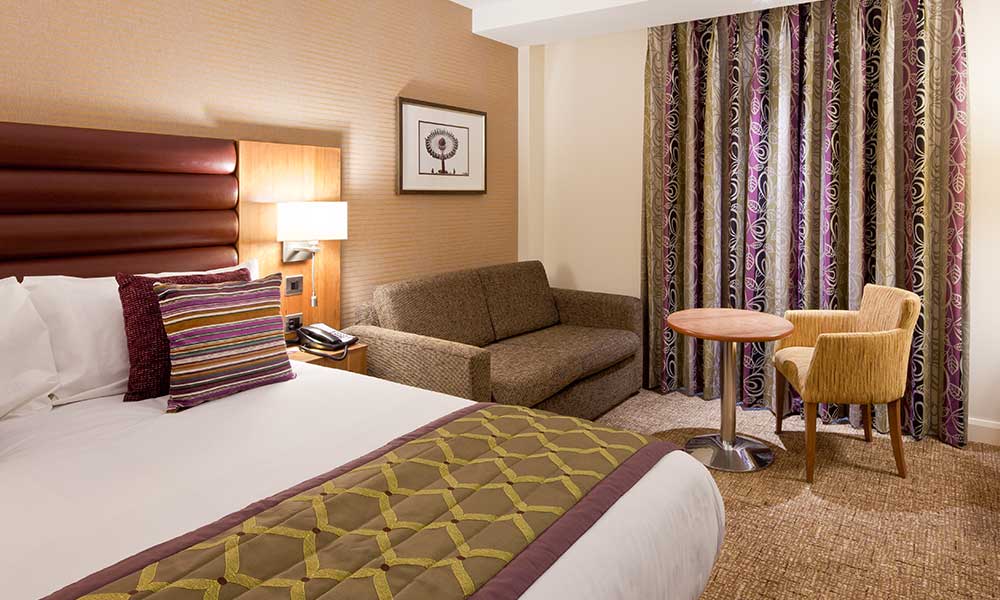 Whether you're taking a family staycation to visit local attractions or a visit to the Theme Park, Drayton Manor Hotel is a 4 Star destination that can provide you with a home away from home, for your perfect family getaway.
Family rooms in our Tamworth hotel offer spacious accommodation for two adults and two children or a maximum of three adults. We are here to take the stress out of your visit and any of our family rooms can fit infant cots or sofa beds free of charge.
Our stylish luxury Family Deluxe Rooms are the perfect haven to enjoy a family staycation. With 2 double beds, there is extra stretching room for all the family to unwind in. After a busy day, the rooms have all the modern amenities to make your stay comfortable.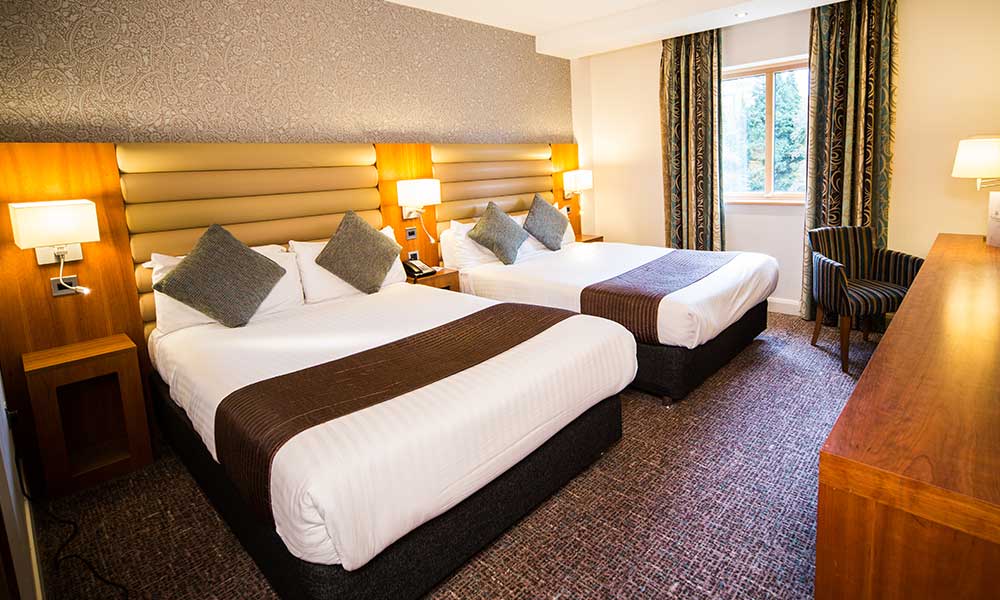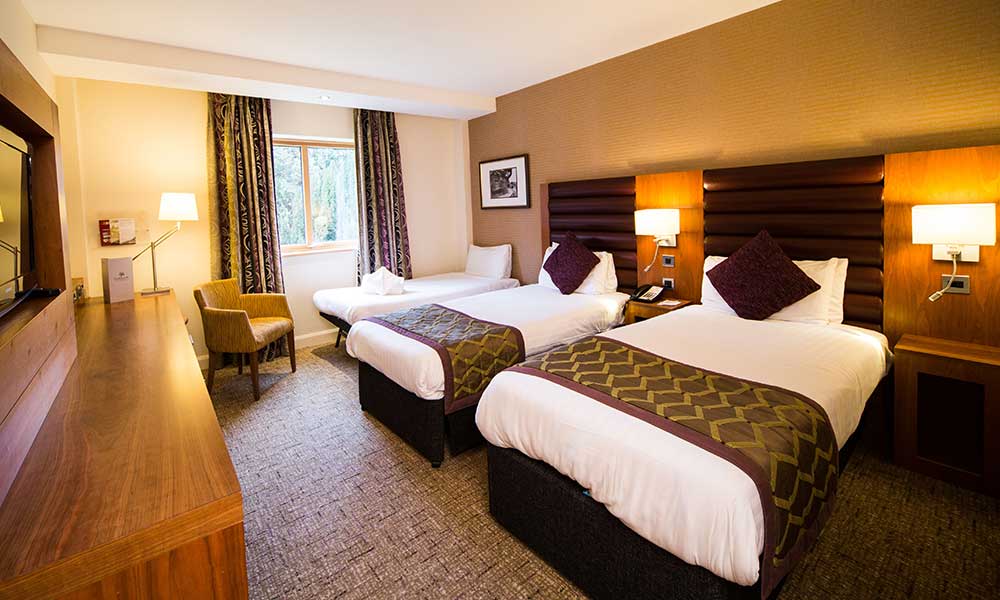 Perfect for a family or a group of friends, our Triple Room offers exceptional value for money, whilst not compromising on comfort or amenities. This room accommodates two adults and one child with the use of a 2 single beds and a trundle bed, offering enough space to enjoy a relaxing break.
Offering an accessible room to meet all requirements is something we pride ourselves on at Drayton Manor Hotel. Our spacious rooms adapt to your needs and requirements, all areas of the room can be accessed from a wheelchair including the wardrobe and an adjustable height desk. The ensuite bathroom is designed to allow full access to a wheelchair, with a walk-in wet room with support rails as well.
All overnight stays include a sumptuous full English breakfast in the morning and if you have chosen to add theme park tickets, a full day in the park for each guest.
We will also be happy to add in a travel cot or single bed to the room for any extra guests, however, please note that this will leave the floor space limited in the room.