Climb aboard the Bounty and hold on tight as you experience the thrill of this classic pirate ship ride. Swing higher and higher over Fisherman's Wharf, until you can almost see the whole park, then plunge back towards the ground with stomach-dropping speed. Thrill seekers and adventurous families alike will love this giant swinging ship, which takes budding buccaneers on the ride of their lives!
Take your seat aboard the Bounty, hold on, and get ready to swing higher and higher until the ship is almost vertical! Each high-speed swing will leave you exhilarated, whether you love speed or get a thrill from heights.
Ride Facts:
Restrictions:
Minimum height of 1.2m.
No smoking.
No food or drink.
Do not ride if you:
Are an expectant mother.
Have recently had surgery or have existing health conditions.
Have heart problems.
Have a plaster cast.
Have back or neck problems.
Have a fear of heights.
Suffer from motion sickness.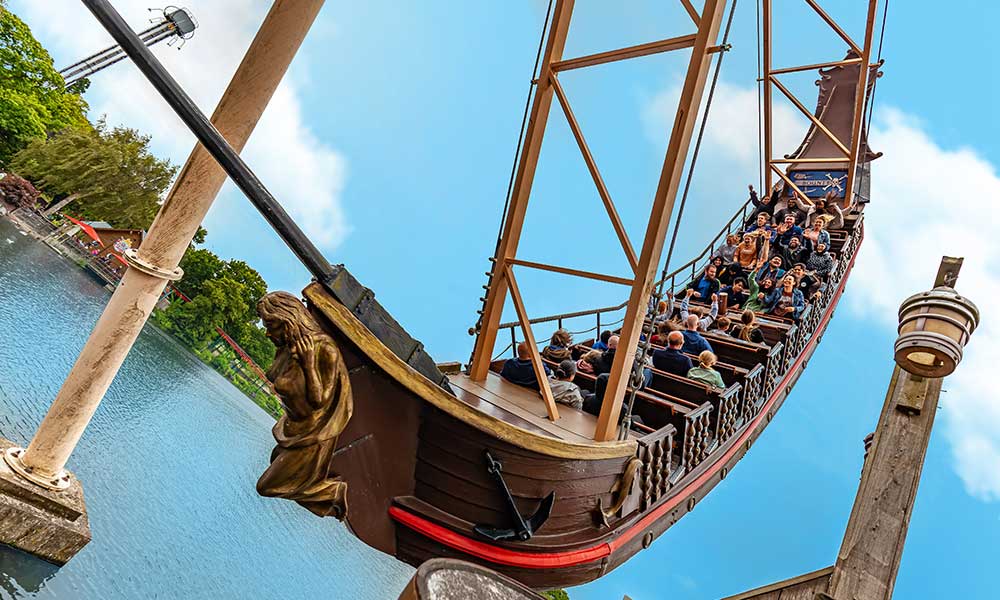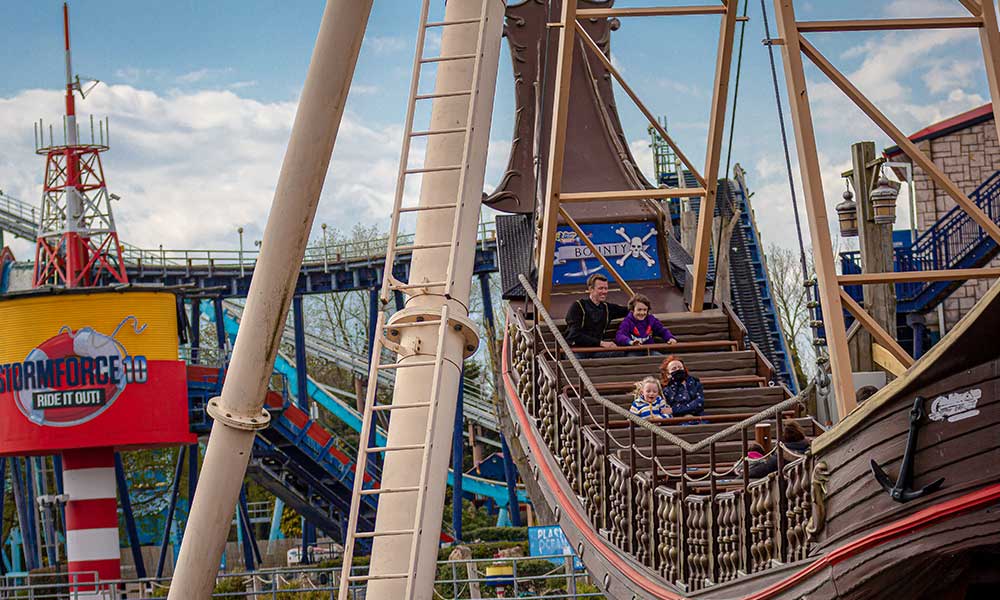 Ride type
Thrill Rides
Height
For guests 1.2m and over
Height
For guests 1.3m and over
Height
For guests 1.4m and over